Hidden Lake Tahoe: 20 Best-Kept Secrets
Mar 19, 2023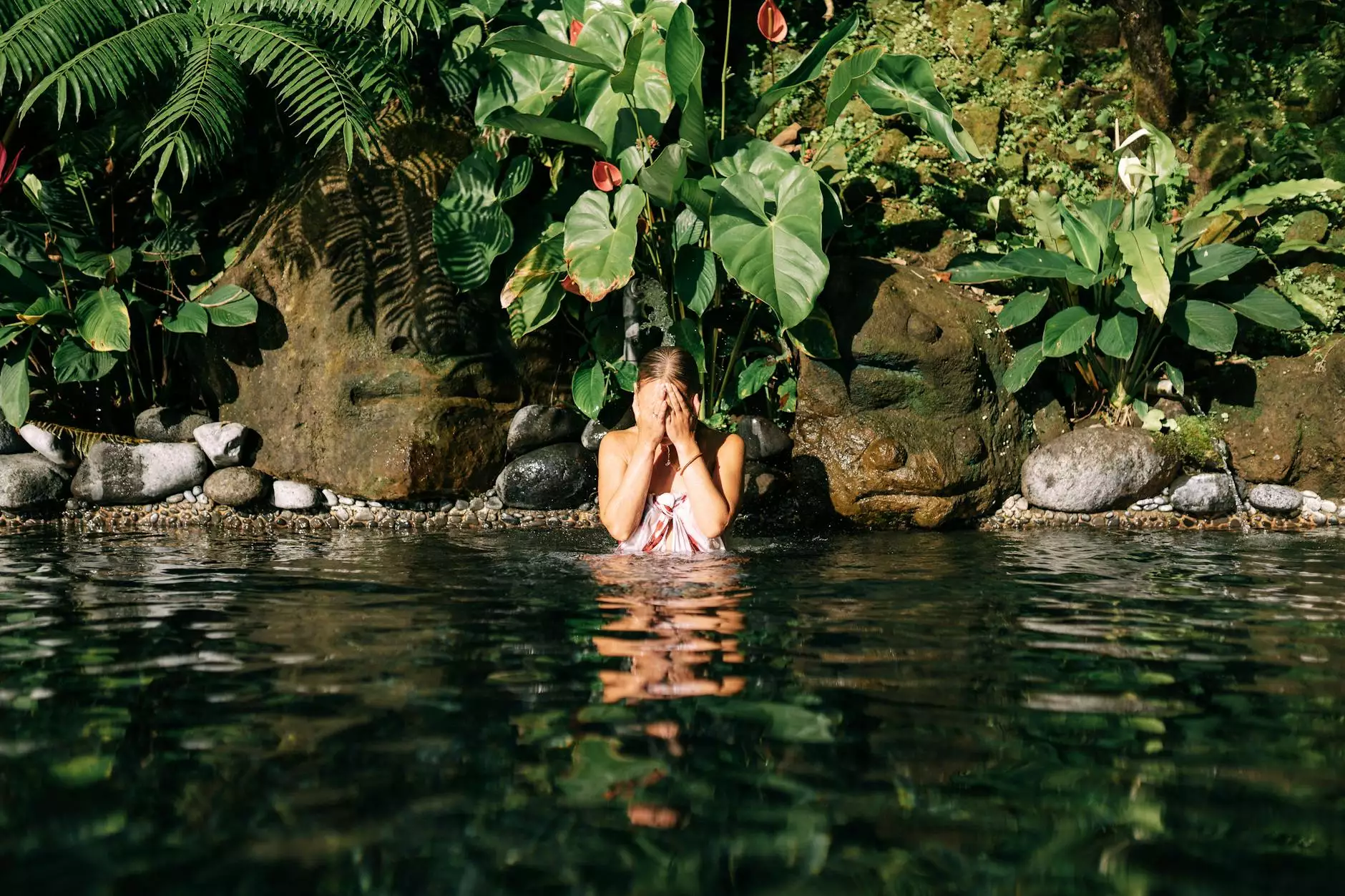 Welcome to NBOL Agency, your ultimate guide to discovering the hidden wonders of Lake Tahoe. Situated in the Sierra Nevada Mountains, Lake Tahoe offers a myriad of awe-inspiring natural beauty and outdoor adventures. In this comprehensive guide, we will reveal the top 20 best-kept secrets of this magnificent destination to help you make the most of your visit.
1. Secret Beaches
Escape the crowds and indulge in the tranquility of Lake Tahoe's hidden beaches. From small, secluded coves to sandy stretches with crystal-clear water, these hidden gems provide the perfect spot for relaxation and swimming.
Some of the lesser-known beaches include Chimney Beach, a secluded cove accessible via a short hike; Secret Cove, known for its stunning turquoise waters; and Skunk Harbor, nestled within a picturesque forested area.
2. Scenic Hiking Trails
Embark on a refreshing hike along Lake Tahoe's secret trails, surrounded by breathtaking panoramic views. Explore the desolation Wilderness, a vast wilderness area offering challenging treks amidst stunning alpine lakes and granite peaks.
Don't miss the enchanting Echo Lakes Trail, a hidden gem that takes you through meadows and forests to two stunningly beautiful lakes. For a more secluded experience, venture to the Rubicon Trail, known for its dramatic cliffs and pristine beaches.
3. Off-the-Beaten-Path Waterfalls
Discover hidden waterfalls cascading through the lush forests of Lake Tahoe. Horsetail Falls is a must-visit, offering a mesmerizing sight as the water falls over a sheer granite cliff. In the spring, the falls grow in intensity, creating a breathtaking spectacle.
Another stunning hidden gem is Glen Alpine Falls, tucked away near Fallen Leaf Lake. This secluded waterfall offers a serene atmosphere and is the perfect spot for a picnic amidst nature's tranquility.
4. Secret Lookout Points
Experience awe-inspiring vistas from Lake Tahoe's secret lookout points. Mt. Rose Summit offers panoramic views of the lake and surrounding mountains, making it an ideal location for photography enthusiasts.
For a more hidden gem, head to Secret Cove Overlook, a lesser-known viewpoint that provides stunning views of the lake's turquoise waters. Prepare to be captivated by the mesmerizing beauty that unfolds before your eyes.
5. Hidden Caverns and Caves
Delve into the depths of Lake Tahoe's hidden underworld by exploring its secret caverns and caves. Crystal Bay Cave is a mesmerizing natural wonder, with sparkling crystals adorning its walls.
Emerald Bay Cave is another hidden gem that takes you on a journey beneath the surface of Lake Tahoe. Marvel at the magnificent rock formations and the turquoise hues of the water as you navigate through this hidden treasure.
6. Secluded Hot Springs
Unwind in the therapeutic waters of Lake Tahoe's secluded hot springs. While many visitors flock to the popular hot springs in the area, there are hidden gems waiting to be discovered.
Travertine Hot Springs, located just outside of Lake Tahoe, offers a tranquil escape with its soothing thermal waters. Alternatively, venture to Grover Hot Springs State Park, where you can relax in natural mineral pools amidst stunning forest scenery.
7. Secret Fishing Spots
Cast your line in Lake Tahoe's secret fishing spots and experience the thrill of hooking your catch in tranquil surroundings. Prosser Reservoir is a hidden gem for fishing enthusiasts, with its abundance of trout and bass.
You can also explore the scenic Upper Truckee River, where hidden pockets of fish await your bait. These secret fishing spots guarantee a memorable angling experience away from the crowds.
8. Eclectic Art Galleries
Discover Lake Tahoe's creative side through its hidden art galleries. Explore the streets of Tahoe City and stumble upon hidden gems like Art Obsessions, showcasing a diverse collection of contemporary artworks.
For a unique experience, visit James Harold Galleries, known for its eclectic mix of traditional, modern, and Native American-inspired artwork. These hidden art galleries offer a glimpse into the thriving artistic community of Lake Tahoe.
9. Under-the-Radar Restaurants
Indulge in culinary delights at Lake Tahoe's hidden gastronomic gems. Le Bistro is a well-kept secret, offering an intimate setting and a menu inspired by French cuisine. Savor the flavors of carefully crafted dishes paired with exquisite wines.
Another hidden gem is Artemis Lakefront Cafe, where you can enjoy a delightful meal with stunning lake views. The cozy atmosphere and sumptuous menu make this hidden restaurant a must-visit for food enthusiasts.
10. Secret Bike Trails
Embark on an adventure through Lake Tahoe's secret bike trails, immersing yourself in the mesmerizing beauty of the surrounding nature. The Incline Village Trails offer a network of hidden paths, perfect for both beginner and expert cyclists.
For a more challenging ride, explore the Tahoe Rim Trail, a hidden gem that offers panoramic views and diverse terrain. These secret bike trails allow you to explore Lake Tahoe's hidden corners while enjoying an exhilarating ride.