Welcome to My Thai Kitchen—Thai Restaurant in Roseville
Dec 25, 2022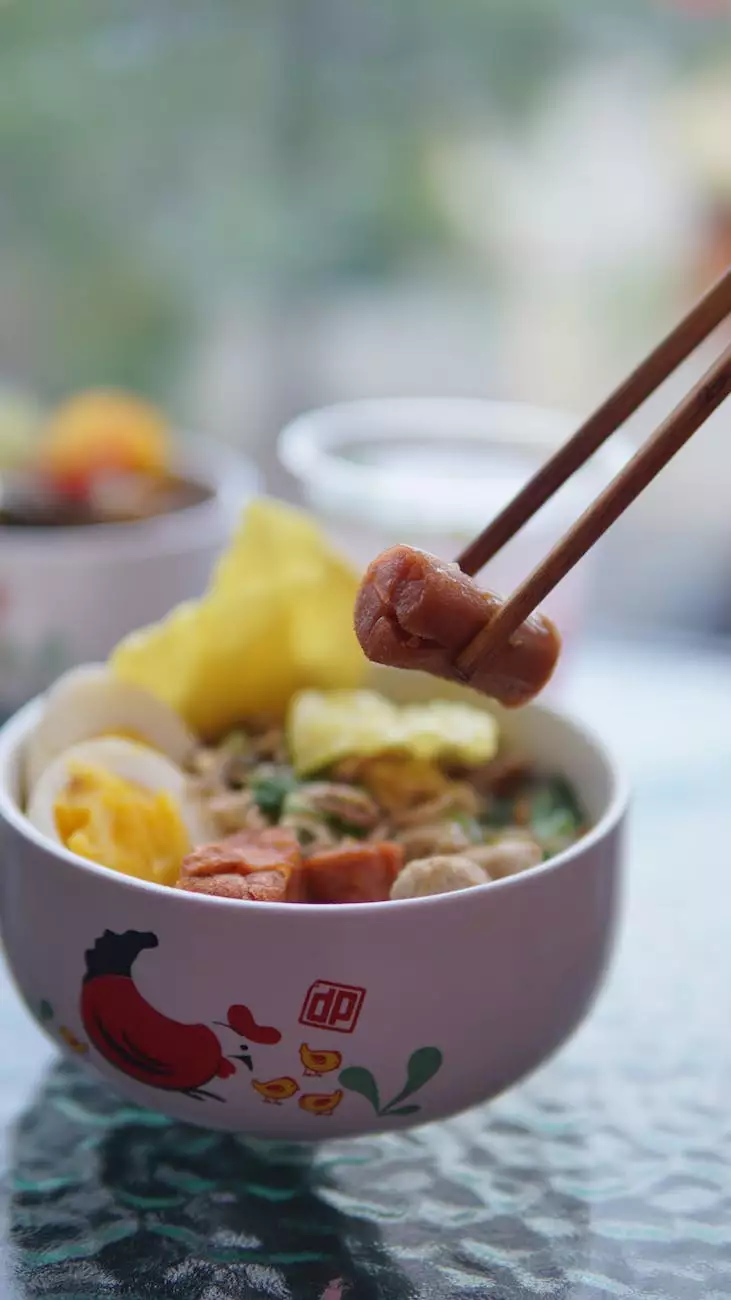 Discover the Flavors of Thailand
Are you craving authentic Thai cuisine that satisfies both your taste buds and your soul? Look no further than My Thai Kitchen, the premier Thai restaurant in Roseville. With our dedication to traditional recipes, fresh ingredients, and exceptional service, we bring the vibrant flavors of Thailand right to your plate.
Backed by years of culinary expertise and a passion for sharing the richness of Thai food, we have become a beloved dining destination for locals and visitors alike. Our commitment to quality has gained us numerous accolades, making us the go-to spot for an unforgettable Thai dining experience in Roseville.
A Gastronomic Journey through Thailand
At My Thai Kitchen, we take pride in offering an extensive menu that showcases the diverse flavors of Thailand. From mouthwatering curries to savory stir-fries, aromatic soups to delectable seafood dishes, we have something to please every palate.
Our talented chefs use only the finest ingredients, sourced locally and internationally, to ensure an authentic taste experience. Each dish is prepared with meticulous attention to detail, ensuring that every bite is bursting with flavor.
Whether you're a fan of the bold and spicy flavors of the northeast region, the aromatic herbs and spices of central Thailand, or the delicate balance of sweet and sour in southern Thai cuisine, our menu has it all. Indulge in classics like Pad Thai and Green Curry, or venture into lesser-known specialties like Laab Moo and Som Tum.
Unparalleled Dining Experience
At My Thai Kitchen, we believe that a great dining experience encompasses more than just delicious food. When you step into our restaurant, you'll be greeted by our warm and friendly staff who are dedicated to making your visit exceptional.
Our cozy and inviting atmosphere provides the perfect setting for a casual lunch with friends, a romantic dinner for two, or a celebration with family. Immerse yourself in the sights, sounds, and aromas of Thailand as you dine in our beautifully decorated space.
We pride ourselves on delivering prompt and attentive service, ensuring that every aspect of your meal is seamless. Whether you need recommendations on the menu or have specific dietary requirements, our knowledgeable staff is here to assist you every step of the way.
Style Savings Guide | January-February 2022
At My Thai Kitchen, we want to make your dining experience even more enjoyable. That's why we're excited to share our Style Savings Guide for January-February 2022, packed with exclusive discounts and promotions for our valued customers.
From discounted lunch specials to complimentary appetizers, our Style Savings Guide is designed to offer you exceptional value without compromising on quality. Take advantage of these limited-time offers and treat yourself to an unforgettable Thai feast at a great price.
Visit our website or contact us to learn more about the featured promotions and how you can redeem them. Be sure to check back regularly as we update our Style Savings Guide to bring you new and exciting deals throughout the year.
Visit My Thai Kitchen Today
Ready to embark on a culinary journey to Thailand? My Thai Kitchen welcomes you with open arms and authentic flavors. Join us at our Roseville location to experience the best Thai restaurant in town.
Whether you're planning a romantic date night, a family gathering, or simply craving a comforting bowl of Tom Yum soup, our menu has something for everyone. Indulge in the exotic tastes of Thailand and discover why My Thai Kitchen is the top choice for discerning food lovers in Roseville.
Contact us now to make your reservation and immerse yourself in the enchanting world of Thai cuisine.
Contact Information
Address: 123 Main Street, Roseville, CA 95747
Phone: 123-456-7890
Email: [email protected]