De La Rosa's Bridal & Tuxedo - Premier Bridal & Tuxedo Shop in Folsom, CA
Feb 25, 2019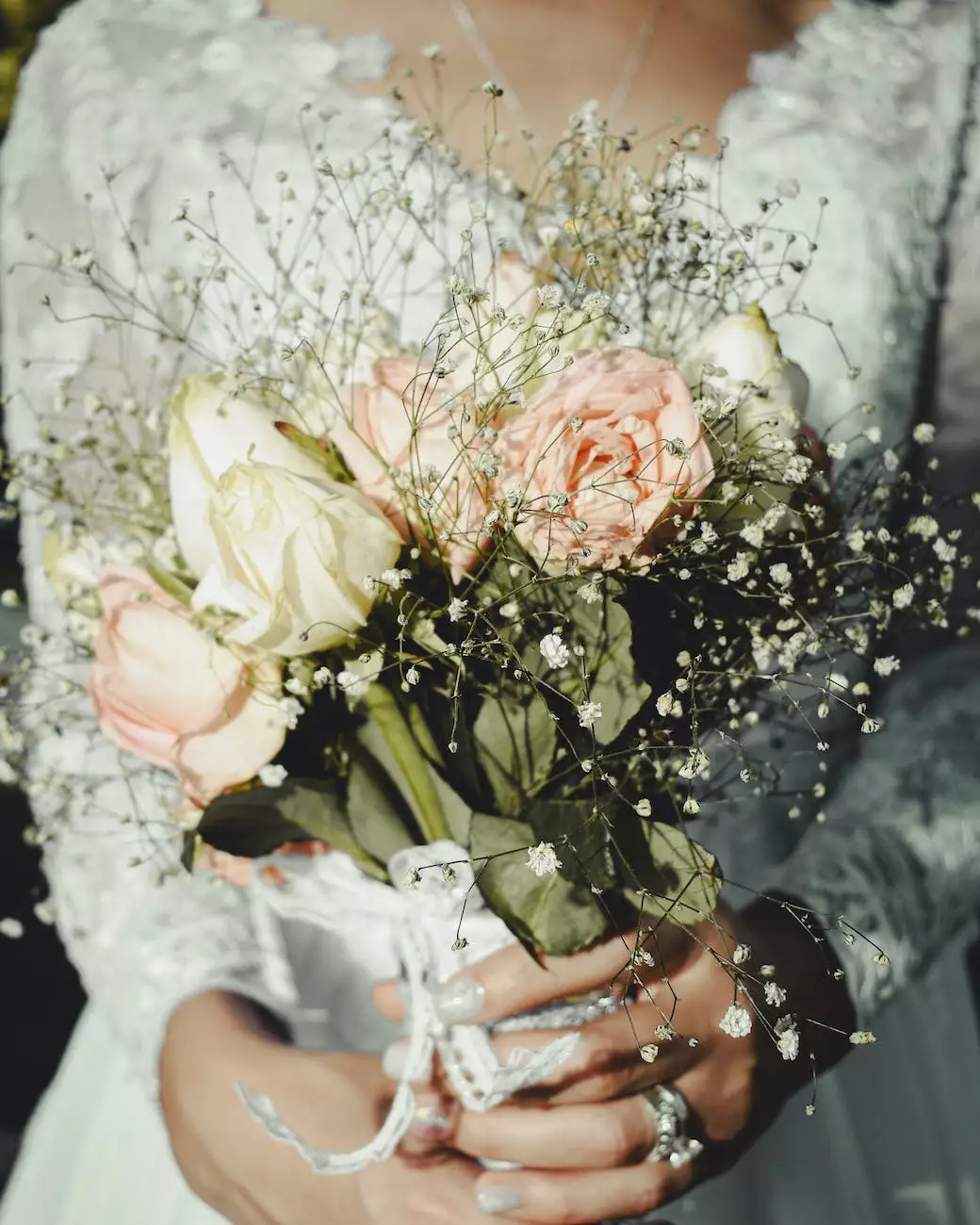 Welcome to De La Rosa's Bridal & Tuxedo, the go-to destination in Folsom, CA, for all your bridal and tuxedo needs. With our extensive collection of exquisite wedding gowns, tuxedos, and accessories, we are committed to making your special day truly memorable. As industry leaders in the wedding attire sector, we pride ourselves in offering unparalleled customer service and exceptional quality. Trust us to provide you with the perfect ensemble that will make you look and feel your absolute best on your wedding day.
A Wide Selection of Beautiful Wedding Gowns
At De La Rosa's Bridal & Tuxedo, we understand that choosing the perfect wedding gown is one of the most significant decisions in your wedding planning journey. Our vast assortment of bridal dresses caters to every style and preference, ensuring that you find the dress of your dreams. From classic ball gowns to contemporary mermaid styles, our expert consultants will assist you in finding a gown that complements your figure and captures your unique personality. With attention to every detail, our wedding dresses are crafted with the finest fabrics and intricate embellishments, guaranteeing a stunning and breathtaking look on your special day.
Impeccable Tuxedos for the Groom and Groomsmen
For the gentlemen, De La Rosa's Bridal & Tuxedo offers an extensive collection of stylish and sophisticated tuxedos. Whether you're aiming for a traditional, classic look or a modern, trendy aesthetic, we have the perfect tuxedo to suit your style. Our knowledgeable staff will guide you in selecting the ideal fit and style that complements your wedding theme and color scheme. With an array of accessories and customization options, including ties, cummerbunds, and pocket squares, we ensure that every groom and groomsman looks dashing and elegant for the wedding day.
Accessories to Complete Your Look
At De La Rosa's Bridal & Tuxedo, we understand that it's the small details that truly enhance your overall look. That's why we offer a wide range of accessories to complement both our bridal gowns and tuxedos. From stunning veils, headpieces, and jewelry to stylish shoes and handbags, we have everything you need to add the perfect finishing touches to your attire. Our knowledgeable staff will help you select accessories that beautifully match your dress or tuxedo and elevate your entire ensemble.
Unmatched Customer Service and Expertise
At De La Rosa's Bridal & Tuxedo, we believe that exceptional customer service is just as important as our stunning selection of wedding attire. Our team of dedicated consultants is committed to providing you with a personalized and stress-free shopping experience. We take the time to understand your vision and preferences, offering expert guidance every step of the way. From the moment you step into our boutique until your wedding day, we are here to ensure that you feel confident and delighted with your choice of bridal gown or tuxedo.
Your Trusted Digital Marketing Partner - NBOL Agency
While we focus on making your wedding attire dreams come true, let NBOL Agency handle your digital marketing needs. As a leading agency in the business and consumer services sector, our team of experts specializes in digital marketing strategies that boost your online presence and help you reach your target audience effectively. From search engine optimization (SEO) to social media management and content creation, our tailored solutions ensure that your business stands out in the competitive digital landscape. Contact NBOL Agency today to discuss your marketing goals and take your business to new heights.
Contact De La Rosa's Bridal & Tuxedo
Visit De La Rosa's Bridal & Tuxedo in Folsom, CA, and let our experienced team help you find the perfect wedding gown or tuxedo. With our commitment to quality, style, and exceptional service, we guarantee that you'll feel like a royalty on your special day. Contact us now to book an appointment or visit our website for more information. At De La Rosa's Bridal & Tuxedo, we're excited to be a part of your wedding journey.
Call: (123) 456-7890
Location: 123 Main Street, Folsom, CA 12345