Welcome to Willamette Wineworks
Aug 18, 2019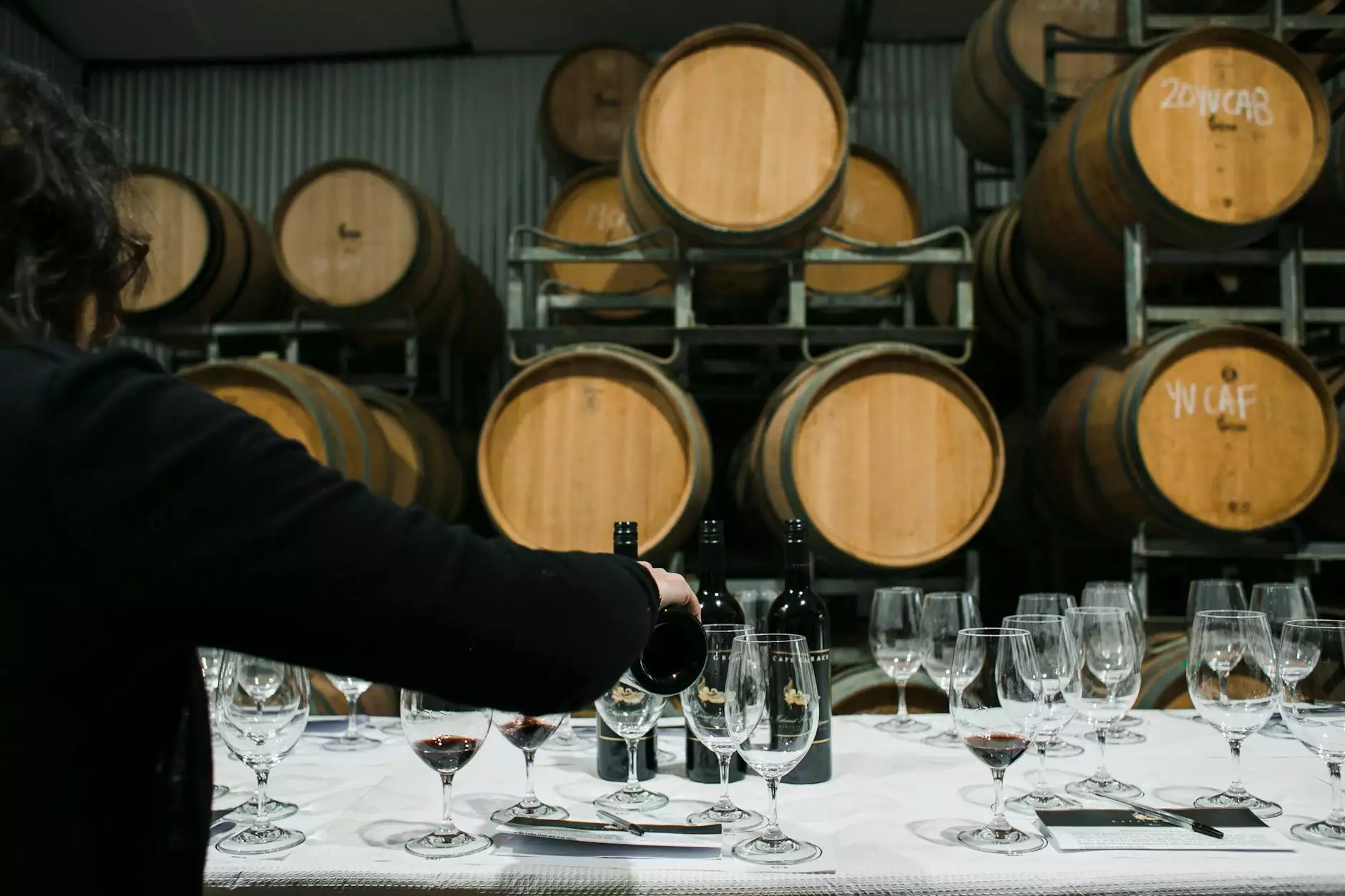 At Willamette Wineworks, we are dedicated to crafting exceptional wines that capture the essence of the Willamette Valley. Located in the beautiful city of Folsom, California, our winery combines art, science, and passion to produce wines that delight the senses.
Unveiling the Art of Winemaking
Our winemaking process begins with the careful selection and nurturing of the finest grape varietals. We believe that great wines are born in the vineyards, so we work closely with our experienced viticulturists to ensure that only the highest quality grapes make their way into our cellar. These grapes are handpicked at the peak of ripeness, guaranteeing optimal flavor and aroma.
Once in the cellar, our talented winemakers employ a blend of traditional techniques and modern innovation to create wines that reflect the unique characteristics of the region. Every step, from fermentation to aging, is meticulously monitored to maintain the integrity of each varietal.
We take pride in our commitment to sustainability, employing environmentally friendly practices throughout our winemaking process. From water conservation to energy efficiency, we strive to minimize our environmental impact and preserve the natural beauty of the land.
Located in the Heart of Folsom
Our vineyards are nestled in the heart of Folsom, surrounded by picturesque landscapes and breathtaking views. The Mediterranean climate and fertile soil of the region create the perfect conditions for grape cultivation.
Visitors to Willamette Wineworks can immerse themselves in the beauty of our vineyards through guided tours and tastings. Our knowledgeable staff will take you on a journey, sharing the story behind each wine and providing insights into the winemaking process.
Whether you are a seasoned wine enthusiast or a curious novice, our goal is to make your visit unforgettable. Sample our diverse selection of wines, from elegant Chardonnay to bold Cabernet Sauvignon, and discover the flavors that have garnered acclaim from critics and wine enthusiasts alike.
The Ultimate Wine Tasting Experience
At Willamette Wineworks, we believe that wine is an art form that should be savored and enjoyed. Our tasting room provides an inviting and relaxed atmosphere where you can fully appreciate the flavors and aromas of our wines.
Our knowledgeable staff is passionate about wine and is dedicated to providing an exceptional tasting experience. They will guide you through our collection, offering insights into the nuances of each wine and helping you discover new favorites.
In addition to our tasting room, we also offer private tastings and events for those looking for a more intimate experience. Whether you are celebrating a special occasion or hosting a corporate event, our team will work with you to create a personalized and memorable experience.
Explore Our Award-Winning Wines
Our commitment to quality has earned us numerous accolades and recognition within the wine industry. From prestigious wine competitions to rave reviews from respected critics, our wines continue to impress connoisseurs around the world.
Explore our range of varietals, including Pinot Noir, Merlot, and Sauvignon Blanc, and experience the depth and complexity that sets our wines apart.
Contact Willamette Wineworks Today
We invite you to visit Willamette Wineworks and embark on a wine tasting journey like no other. Immerse yourself in the beauty of our vineyards, indulge in our exquisite wines, and discover why we are considered one of the premier wineries in Folsom, California.
Contact us today to schedule a visit or inquire about our wine club membership. Our dedicated team is always ready to assist you and share our passion for exceptional wines.