Murder Mystery Dinner!
Nov 18, 2017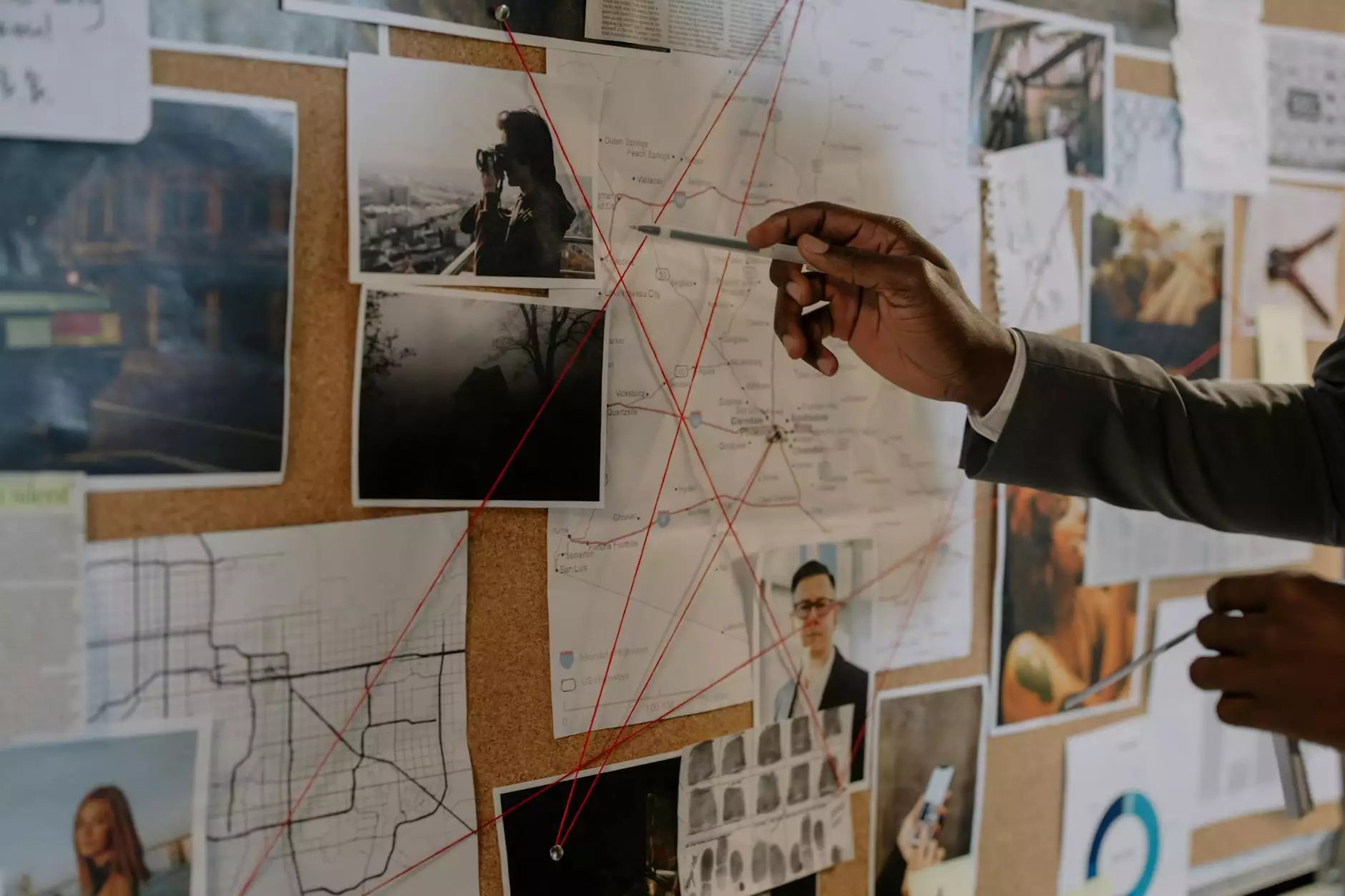 Unravel the Mystery and Delight Your Senses
Welcome to NBOL Agency's Murder Mystery Dinner, where intrigue, suspense, and gastronomy collide to create an unforgettable evening. Immerse yourself in a world where secrets lurk in every corner and uncover the truth while indulging in a delectable meal. Our murder mystery events are carefully crafted to provide an immersive experience like no other, combining entertainment, fine dining, and the thrill of solving a crime.
An Unparalleled Evening of Mystery and Intrigue
At NBOL Agency, we pride ourselves on delivering exceptional entertainment experiences that leave our guests wanting more. Our Murder Mystery Dinner is no exception. Step into the shoes of a detective and engage in a thrilling investigation while enjoying a sumptuous multi-course meal meticulously prepared by our talented chefs. Unravel clues, interrogate suspects, and piece together the puzzle to reveal the identity of the culprit. Can you crack the case?
A Night to Remember
Our Murder Mystery Dinner events are carefully curated to provide an immersive and captivating experience. From the moment you arrive, you will be transported to a different world, a world of suspense, mystery, and excitement. As you mingle with other guests, each playing a unique character, the atmosphere will buzz with anticipation. Be prepared for unexpected twists, red herrings, and shocking revelations.
Deliciously Crafted Culinary Delights
While the mystery unfolds, our talented culinary team will delight your taste buds with a carefully curated menu. Indulge in a culinary journey featuring an array of flavors, textures, and artistic presentations. From appetizers that tantalize your palate to mouthwatering main courses and decadent desserts, every dish is a masterpiece designed to enhance your overall experience. Pair your meal with a selection of fine wines and spirits to complement the flavors and elevate your evening.
Immersive Themes and Settings
Each Murder Mystery Dinner at NBOL Agency is set in a unique and meticulously designed theme. Our attention to detail ensures that you are transported to a different era, world, or scenario, adding another layer of authenticity to the experience. Whether you find yourself in a glamorous 1920s speakeasy or a hauntingly atmospheric Victorian mansion, you'll feel fully immersed in the story. Our professional actors and performers will bring the characters to life, creating an interactive environment that engages all of your senses.
Join the Thrilling Adventure
Don't miss your chance to be part of our Murder Mystery Dinner! Whether you're a fan of crime novels, a puzzle enthusiast, or simply looking for a unique and memorable night out, our events are designed to captivate and entertain. Gather your friends, colleagues, or loved ones and embark on an evening filled with intrigue, suspense, and unforgettable moments. Book your seat now and secure your place at the most thrilling dinner experience in town.
Book Your Seat Today
Ready to embark on a journey into the world of mystery and suspense? Secure your seat at our upcoming Murder Mystery Dinner event today. Visit our website at n-bol.com to book your tickets. Spaces are limited, so don't wait too long to reserve your place at this extraordinary event. Join us at NBOL Agency's Murder Mystery Dinner and experience the perfect fusion of entertainment, fine dining, and adventure.