50th Annual Christmas Arts & Crafts Fair in Historic Folsom
Jun 18, 2022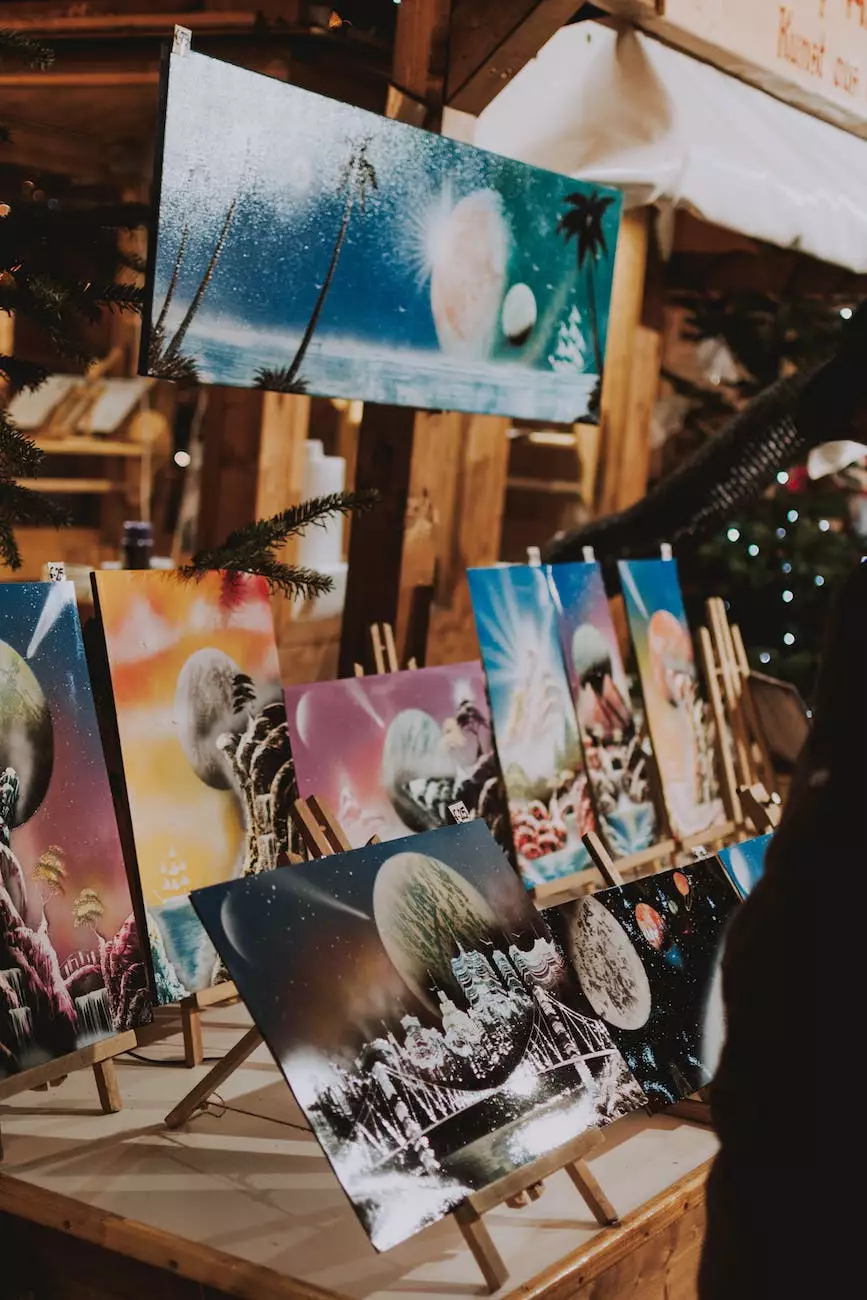 Experience the Magic of the Holiday Season
Welcome to the 50th Annual Christmas Arts & Crafts Fair in Historic Folsom, proudly brought to you by NBOL Agency. This highly-anticipated event invites you to immerse yourself in the festive spirit and explore a wide range of beautifully handcrafted items, exquisite artwork, and unique products.
Discover Extraordinary Crafts
At NBOL Agency, we take great pride in curating an unforgettable experience for all attendees. Our Christmas Arts & Crafts Fair showcases the best of local and regional artisans, offering an extensive selection of one-of-a-kind crafts that will delight both visitors and collectors alike.
Support Local Artisans and Small Businesses
By attending this remarkable fair, you not only get to enjoy the magic of the holiday season but also contribute to the local economy. We believe in empowering local artisans and small businesses, providing them with a platform to showcase their talents and connect with a wider audience of discerning buyers.
Immerse Yourself in Festive Delights
From beautifully handcrafted ornaments and intricate jewelry to unique pottery and eye-catching paintings, the 50th Annual Christmas Arts & Crafts Fair in Historic Folsom offers an extensive variety of treasures to satisfy every taste and budget. Discover the perfect gift for your loved ones or find something special for yourself.
Engage with Local Communities
Our commitment to fostering strong community bonds is at the heart of this event. You'll have the opportunity to meet and connect with talented artisans, fellow art lovers, and community members who share your appreciation for creativity and craftsmanship. It's an experience that goes beyond shopping, creating lasting memories and friendships.
Family-Friendly Festivities
At NBOL Agency, we understand the importance of creating a wholesome experience for the entire family. Alongside our remarkable crafts fair, we have planned a range of exciting activities and entertainment suitable for all ages. From live music performances and interactive workshops to delicious food stalls, there's something for everyone to enjoy.
Plan Your Visit
The 50th Annual Christmas Arts & Crafts Fair in Historic Folsom will take place on [DATE] from [TIME]. The fair will be held at [LOCATION], so mark your calendars and get ready to embark on a festive journey like no other. Admission is free, so bring your friends and family along for a memorable day filled with joy, creativity, and holiday spirit.
Don't miss out on this fantastic opportunity to celebrate local artisans, discover extraordinary crafts, and support small businesses. Join us at the 50th Annual Christmas Arts & Crafts Fair in Historic Folsom and experience the magic of the holiday season in a truly unique way.