Chico Bridal Show - August 21, 2022
Jul 4, 2018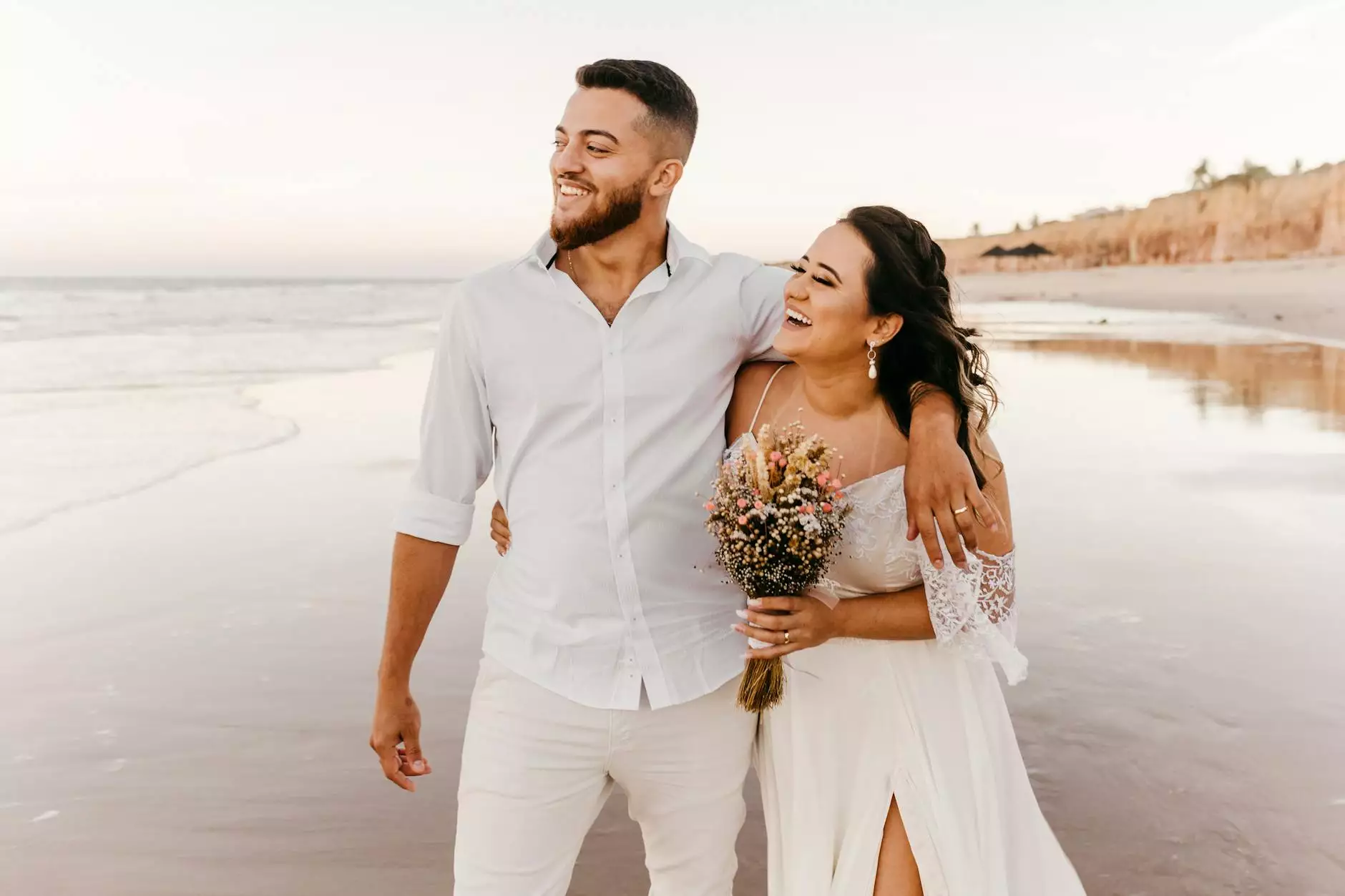 Experience the Ultimate Wedding Planning Event
Welcome to the Chico Bridal Show - the premier wedding planning event of the year. Mark your calendars for August 21, 2022, as NBOL Agency brings you the ultimate destination for all things weddings. Whether you're a happy couple ready to tie the knot or a wedding professional seeking inspiration, this event is perfect for you.
Unparalleled Inspiration
Prepare to be inspired as you step into the world of weddings at the Chico Bridal Show. Our event showcases the latest trends, unique ideas, and creative concepts that will leave you brimming with excitement and anticipation for your own special day. From luxurious decor to enchanting themes, you'll find inspiration galore to create a wedding that reflects your unique love story.
Exceptional Exhibitors
With over 100 exhibitors, you'll have the opportunity to explore a vast array of wedding products and services under one roof. From renowned photographers, talented florists, stylish bridal boutiques, to expert event planners and more - our exhibitors are handpicked to provide you with the highest quality offerings. Discover exclusive discounts, customized packages, and innovative solutions to make your wedding planning journey a breeze.
Fashion-forward Runway Shows
Get ready to be awed by our fashion-forward runway shows where beautiful bridal gowns, dapper tuxedos, and stylish bridesmaid dresses will grace the stage. Be the first to witness the latest wedding fashion trends as models showcase stunning ensembles from top designers. Let their elegance and style inspire your own choices and make a statement on your big day.
Expert Advice and Workshops
At NBOL Agency, we understand that wedding planning can be overwhelming. That's why we've curated a diverse lineup of experts eager to share their knowledge and guide you through the process. From interactive workshops on wedding design and budgeting to panel discussions on the latest industry insights, you'll gain invaluable advice from those who know weddings best.
Exciting Giveaways and Prizes
As a token of appreciation, we have exciting giveaways and prizes lined up exclusively for our attendees. Enter our raffle draws to win incredible wedding-related products and services that will make your special day even more memorable. Take advantage of this opportunity to win dreamy honeymoon packages, luxurious spa treatments, and much more. You never know, you might just get lucky!
Make the Most of Your Wedding Planning
The Chico Bridal Show is not just an event; it's an experience that helps you make the most of your wedding planning journey. Connect with like-minded couples, establish valuable connections with industry professionals, and gain insights that will ensure your wedding day surpasses your expectations. Trust NBOL Agency to bring you a top-tier event that showcases the best in the world of weddings.
Join Us at the Chico Bridal Show
Don't miss out on the wedding event of the year. Mark August 21, 2022, on your calendar and join us at the Chico Bridal Show. Experience the magic of wedding planning, gather inspiration, and make lasting memories. NBOL Agency is dedicated to making your dream wedding a reality, and we look forward to welcoming you to this exceptional event.
Get in Touch
For more information about the Chico Bridal Show, please visit our website at http://n-bol.com/events/236547/chico-bridal-show-august-21-2022 or contact our team at [email protected]. We're here to answer any questions you may have.