Live Music at Paul Martin's American Bistro with the Rhythm Vandals
Aug 23, 2022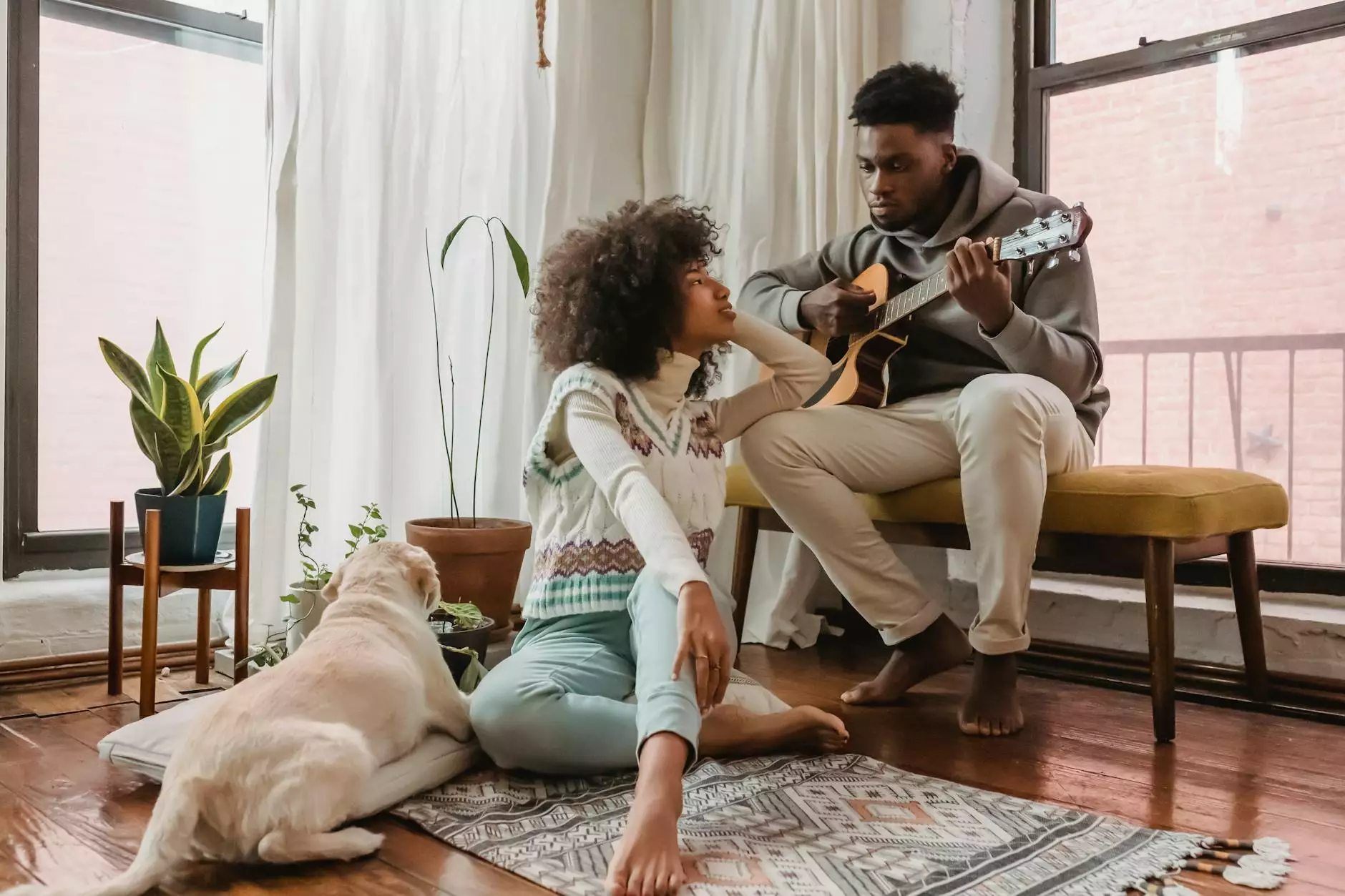 Experience the Energy of Live Music
At Paul Martin's American Bistro, we believe that live music has the power to transform an ordinary evening into an extraordinary one. That's why we are thrilled to welcome the incredibly talented Rhythm Vandals to our stage. Their dynamic performances, exceptional musicianship, and infectious energy never fail to captivate our guests.
A Night to Remember
Join us for a night of unforgettable entertainment, great food, and a lively atmosphere. The Rhythm Vandals take the stage at Paul Martin's American Bistro every week, bringing their unique blend of music that ranges from the classics to the latest hits. Whether you're a fan of jazz, rock, pop, or funk, you'll find something to groove to.
Unparalleled Talent
The Rhythm Vandals is a band renowned for its exceptional talent and versatility. Comprised of highly skilled musicians, each member brings their own style and expertise to the group, creating a sound that is truly remarkable. From the powerful vocals to the soulful guitar solos, their performances are a testament to their dedication and passion for music.
The Perfect Ambiance
Step into Paul Martin's American Bistro and immerse yourself in a warm and inviting atmosphere that sets the stage for an unforgettable evening. Our stylish and contemporary venue provides the perfect backdrop for the Rhythm Vandals' electrifying performances. Whether you prefer dancing the night away or simply enjoying the music from your seat, our space can accommodate all preferences.
Indulge in Culinary Delights
As you soak in the vibrant atmosphere and revel in the incredible live music, don't forget to treat your taste buds to the exquisite cuisine offered at Paul Martin's American Bistro. Our talented chefs take pride in crafting dishes that are a fusion of global flavors and local ingredients. From mouthwatering appetizers to delectable main courses and irresistible desserts, our menu is sure to delight even the most discerning food enthusiasts.
Impeccable Service
At NBOL Agency, we understand that outstanding service is essential to creating an exceptional dining experience for our valued guests. Our dedicated team of waitstaff and bartenders are committed to ensuring your every need is met. From recommending the perfect wine pairing to accommodating dietary restrictions, we strive to provide personalized and attentive service that exceeds expectations.
Book Your Table Now
Don't miss out on experiencing the magic of live music at Paul Martin's American Bistro. Reserve your table now to secure your spot for an unforgettable night of entertainment and culinary delights. Whether you're planning a romantic date night, a gathering with friends, or simply want to indulge in a memorable evening, our team at NBOL Agency looks forward to welcoming you and ensuring your experience is nothing short of extraordinary.
Location: Downtown, 123 Main Street, Cityville
Date: Every Friday and Saturday
Time: 8:00 PM onwards
Reservations: Call 123-456-7890 or book online at www.example.com
Join us at Paul Martin's American Bistro for an incredible evening of live music, delicious food, and exceptional service. Let the Rhythm Vandals transport you to a world of unforgettable melodies and create memories that will last a lifetime. Book your table now and get ready to embark on a musical journey unlike any other.