Welcome to the Folsom Bridal Show
Jul 20, 2023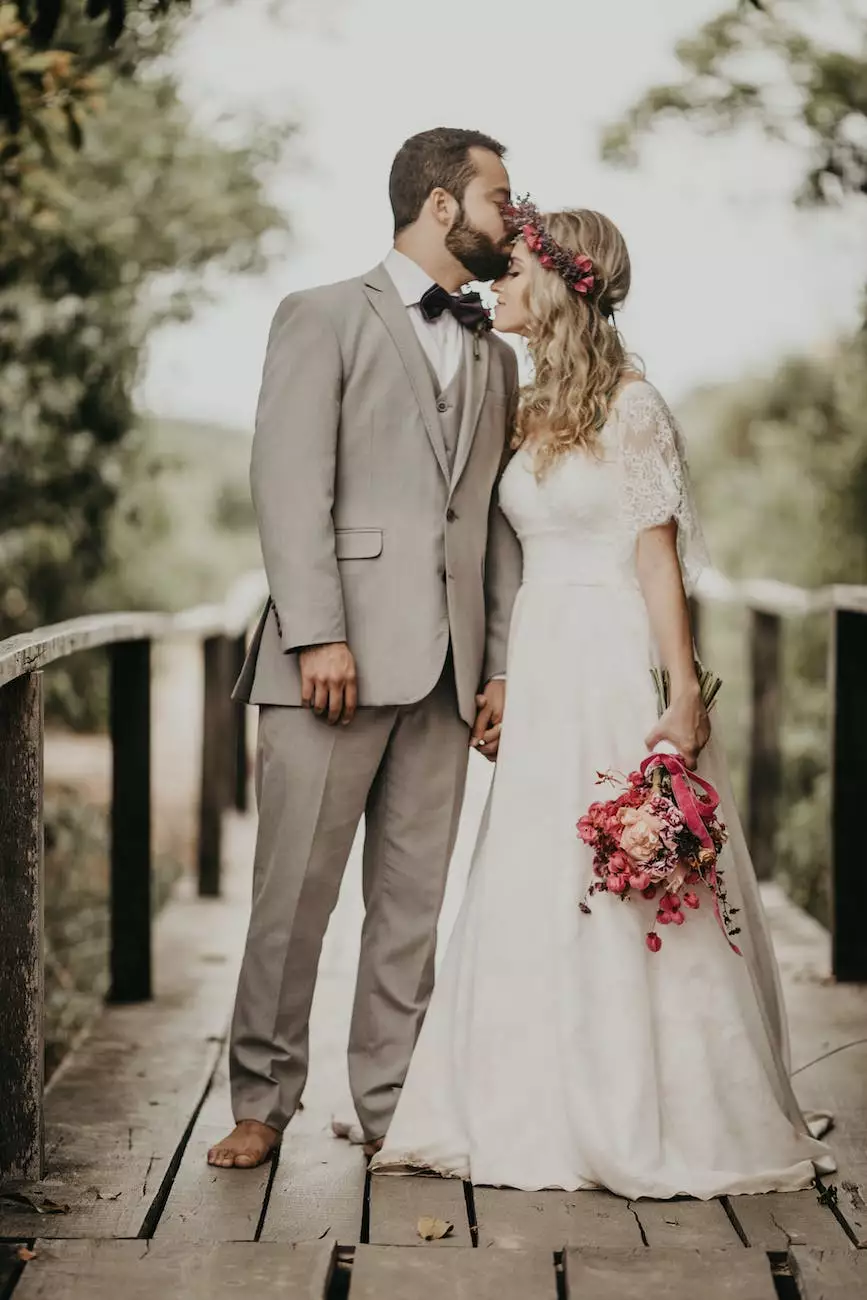 Experience the Perfect Wedding at the Folsom Bridal Show
The Folsom Bridal Show, hosted by NBOL Agency, is the ultimate destination for soon-to-be-married couples looking for a wedding experience filled with inspiration, top vendors, and the latest trends. Held in the beautiful city of Folsom, California, our event is designed to help you plan your dream wedding with ease and excitement.
Unparalleled Selection of Vendors
At the Folsom Bridal Show, we have curated a diverse selection of top wedding vendors in the industry. From renowned wedding photographers and floral designers to wedding planners and caterers, you'll have the opportunity to meet and connect with experts who can turn your wedding vision into reality. Our vendors are handpicked based on their exceptional quality, attention to detail, and commitment to delivering unforgettable experiences.
Discover the Latest Trends
Stay ahead of the curve and explore the latest wedding trends showcased at the Folsom Bridal Show. Our event is a treasure trove of inspiration, allowing you to discover new ideas, themes, and concepts for your special day. Whether you're envisioning a rustic outdoor wedding, a glamorous city affair, or a romantic beach ceremony, our vendors will present unique ideas that align with your personal style and preferences.
Interactive Workshops and Expert Panels
In addition to an amazing selection of vendors, we also offer interactive workshops and expert panels to ensure you gain valuable insights and knowledge during your wedding planning journey. Our experienced professionals will share their expertise, tips, and tricks to help you navigate the various aspects of wedding planning stress-free. From creating a budget to selecting the perfect venue and managing your guest list, our workshops cover it all.
One-stop Destination for Wedding Planning
Save time and effort by visiting the Folsom Bridal Show, your one-stop destination for all your wedding planning needs. Whether you're just starting or finalizing the details, our event offers everything you need under one roof. Explore a wide range of wedding dresses, sample delicious cakes, witness stunning floral arrangements, and speak with professionals who can guide you through customizing every aspect of your special day.
Join Us at the Folsom Bridal Show
Ready to embark on your journey to a perfect wedding? Mark your calendars and join us at the upcoming Folsom Bridal Show. Our event promises to be an unforgettable experience, where you'll find inspiration, connect with top vendors, and begin turning your dreams into reality. Don't miss this opportunity to create lasting memories and start your married life with a truly exceptional celebration.
FAQs
1. Where and when is the Folsom Bridal Show?
The Folsom Bridal Show will take place at the Folsom Convention Center on [Event Date]. Address: [Event Address], Folsom, California.
2. How do I purchase tickets?
You can conveniently purchase tickets for the Folsom Bridal Show through our website or at the event entrance. Online ticket purchase is recommended to secure your spot and avoid any queues.
3. Are children allowed to attend?
While we understand the importance of including everyone in this joyful experience, we recommend limiting attendance to adults only, as the event focuses primarily on wedding planning and adult-oriented content.
4. Can I bring guests, such as bridesmaids or family members?
Absolutely! We encourage you to bring along anyone who will be involved in your wedding planning, making it easier for them to understand your vision and collaborate with vendors. Share this unforgettable experience with your loved ones.
5. Will there be giveaways and prizes?
Yes! The Folsom Bridal Show will feature exciting giveaways and exclusive prizes from our vendors. Make sure to participate and stand a chance to win some fantastic offerings to add an extra touch of elegance and luxury to your wedding.
6. Is parking available at the venue?
Yes, there is complimentary parking available at the Folsom Convention Center. We recommend arriving early to secure a convenient parking spot.
7. Can vendors still apply to exhibit at the Folsom Bridal Show?
We welcome wedding vendors interested in exhibiting at our show. Please visit our website for vendor registration and find out more about the requirements and benefits of participating in the Folsom Bridal Show.
Copyright © 2022 NBOL Agency - All Rights Reserved.