Welcome to Hammer & Nails Grooming Shop for Guys
Jan 11, 2023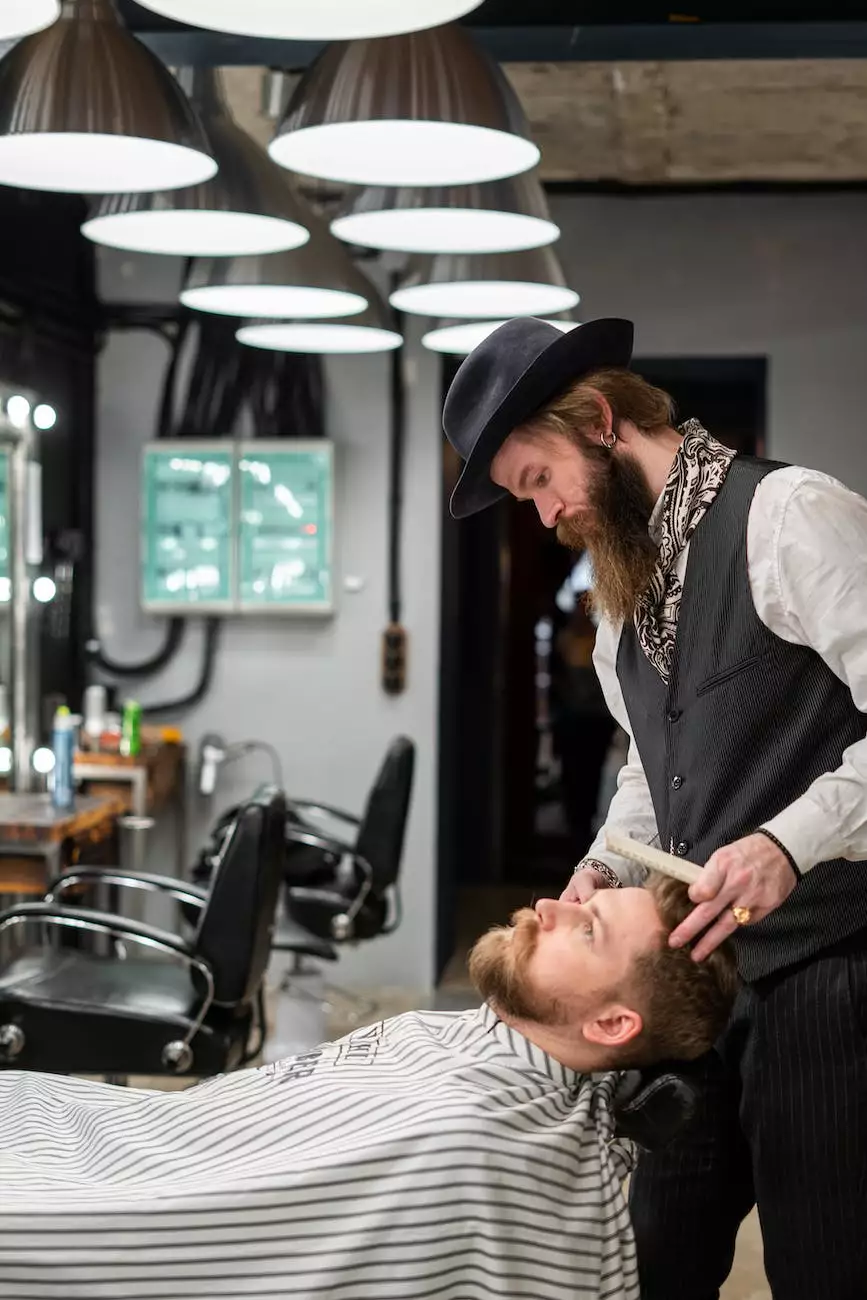 About Hammer & Nails Grooming Shop for Guys
Hammer & Nails Grooming Shop for Guys, located in Folsom, CA, is the ultimate destination for men's grooming. As the leading grooming shop in the area, we specialize in providing high-quality services that cater to the unique grooming needs of men. With our team of experienced professionals and a wide range of services, we ensure that every visit to our shop is an experience like no other.
Services offered
Haircuts
At Hammer & Nails, we understand the importance of a great haircut. Our expert stylists are skilled in the latest hair trends and techniques, ensuring that you leave our shop with a hairstyle that suits your personality and lifestyle perfectly.
Shaves
Indulge in a luxurious classic shave experience at Hammer & Nails. Our barbers use the finest shaving products and techniques to provide you with a close and comfortable shave. Sit back and relax as we pamper you with hot towels, soothing pre-shave oils, and post-shave balms.
Manicures
Maintaining well-groomed hands is essential for every modern man. Our manicure services include nail trimming, cuticle care, moisturizing treatment, and a relaxing hand massage. Enjoy the attention to detail and feel confident with perfectly manicured hands.
Pedicures
Don't neglect your feet! Our pedicure services are designed to keep your feet looking and feeling their best. Sit back in our comfortable chairs while our skilled technicians pamper your feet with a soothing foot soak, nail trimming, callus removal, and a rejuvenating foot massage.
Beard Grooming
For those with facial hair, our beard grooming services are tailored to meet your specific needs. Whether you're looking for a trim, shaping, or a full beard grooming experience, our experts will ensure your beard looks its best.
Additional Services
In addition to our core services, we also offer facial treatments, waxing, and grooming products. We believe in providing a comprehensive grooming solution for men, so you can look and feel your best in all aspects.
Why Choose Hammer & Nails Grooming Shop for Guys?
There are several reasons why Hammer & Nails stands out among other grooming shops:
Expert Staff: Our team of experienced barbers and stylists are passionate about men's grooming and strive to deliver the best results.
Quality Services: We use top-of-the-line grooming products and equipment to ensure that our clients receive the highest quality services.
Relaxing Environment: Our shop is designed with comfort in mind. From comfortable chairs to a welcoming ambiance, we create a relaxing space for our clients to unwind and enjoy their grooming experience.
Attention to Detail: We pay attention to even the smallest details to provide our clients with exceptional grooming results. Every haircut, shave, and manicure is executed with precision and care.
Customer Satisfaction: Customer satisfaction is our top priority. We listen to our clients' needs and preferences to ensure that they leave our shop feeling satisfied and looking their best.
Visit Hammer & Nails Grooming Shop for Guys Today
Experience the ultimate grooming experience at Hammer & Nails Grooming Shop for Guys in Folsom, CA. Our professional team is ready to provide you with the finest grooming services tailored to your unique needs. Whether you're in need of a haircut, a shave, or a complete grooming overhaul, we have you covered. Book an appointment with us today and discover why we are the go-to grooming shop for men in the area.