The Conservancy, Milan IL for Sale - Milan Illinois Real Estate
Aug 13, 2019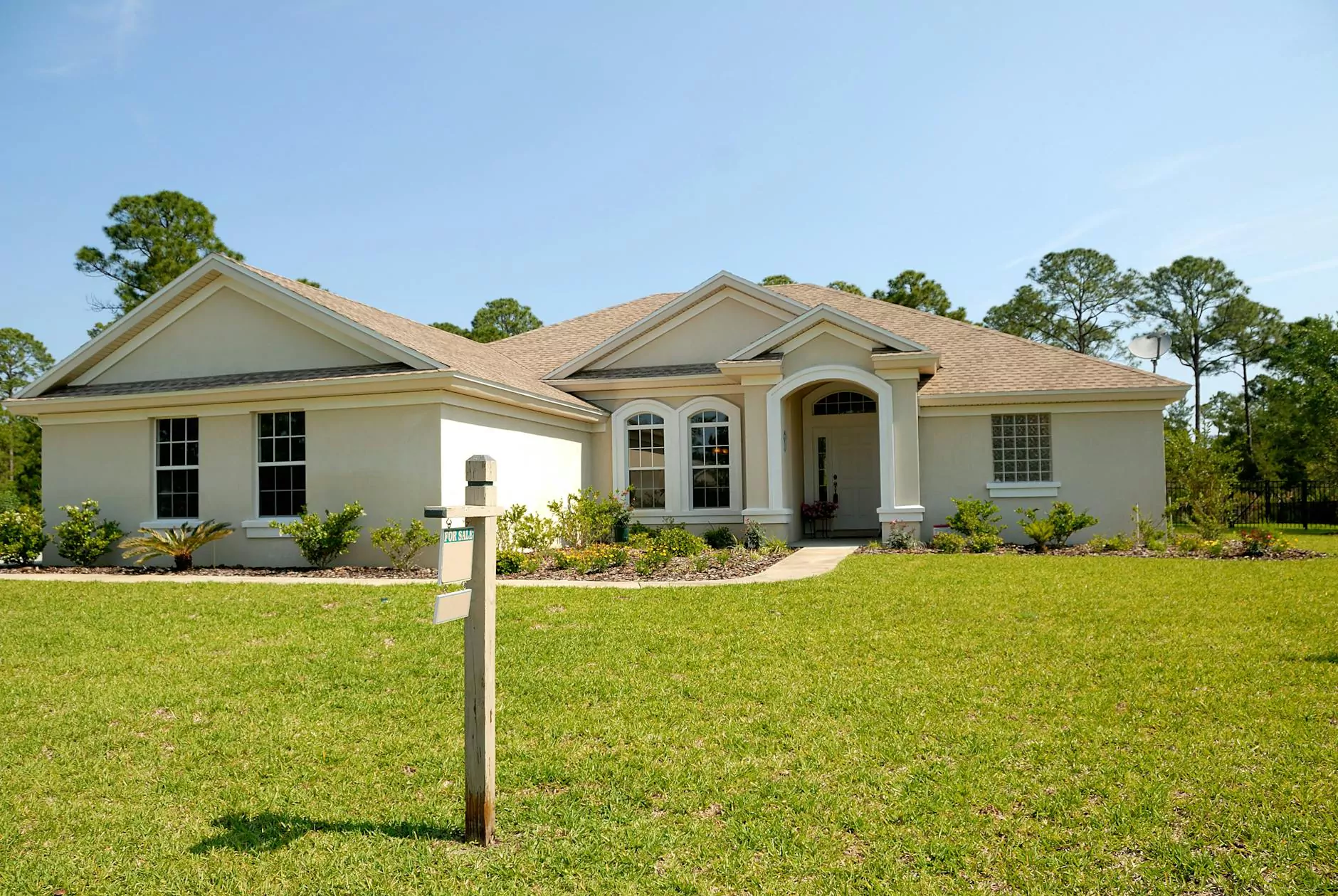 Discover the Serene Neighborhood of The Conservancy, Milan IL
Looking for a place to call home in Milan, Illinois? Look no further than The Conservancy. This prestigious neighborhood offers a serene and picturesque environment, perfect for individuals and families seeking tranquility and a high quality of life.
Unmatched Real Estate Opportunities
At NBOL Agency, we specialize in helping individuals find their dream homes in Milan, Illinois. The Conservancy presents a myriad of attractive properties that cater to different preferences and lifestyles. From charming single-family homes to luxurious estates, there's something for everyone in The Conservancy.
Luxury Homes Designed for Comfort and Elegance
Step into a world of luxury living with our exceptional selection of homes. Impeccably designed and meticulously crafted, each property in The Conservancy exudes elegance and offers unparalleled comfort. With spacious layouts, modern amenities, and stunning architectural details, these homes are a true testament to sophistication and refined living.
Tranquil Surroundings and Scenic Landscapes
The Conservancy is nestled amidst picturesque landscapes, providing a tranquil setting for residents to retreat from the hustle and bustle of everyday life. Imagine waking up to breathtaking views of nature, enjoying leisurely walks along tree-lined streets, and taking in the soothing sounds of nearby water features. This is the epitome of peaceful living.
Why Choose NBOL Agency?
When it comes to finding the perfect property in The Conservancy, you need a reliable partner with in-depth knowledge of the local real estate market. NBOL Agency is your go-to resource for all your Milan, Illinois real estate needs. Here's why you should choose us:
1. Expert Guidance and Personalized Service
Our team of experienced real estate professionals understands that buying a home is a significant investment. We are dedicated to providing expert guidance and personalized service to ensure you find the property that aligns with your unique needs and preferences. We'll be with you every step of the way.
2. Extensive Network and Access to Exclusive Listings
As a leading agency in Milan, Illinois, we have an extensive network of connections within the real estate industry. This allows us to access exclusive listings before they hit the market, giving you an advantage in finding your dream home in The Conservancy.
3. Comprehensive Market Analysis
We stay up-to-date with the latest market trends and conduct comprehensive market analysis to ensure you make informed decisions. Our team will provide you with detailed information on property values, neighborhood amenities, and any potential investment opportunities within The Conservancy.
4. Smooth and Hassle-Free Buying Process
Buying a home should be an exciting and stress-free experience. At NBOL Agency, we strive to make the buying process as smooth as possible. From initial property viewings to negotiations and paperwork, we'll handle the details, allowing you to focus on the excitement of finding your dream home.
Contact NBOL Agency Today
If you're ready to explore the real estate opportunities in The Conservancy, Milan IL, contact NBOL Agency today. Our dedicated team is here to assist you in finding your perfect home in this beautiful neighborhood. Experience the finest in Milan, Illinois real estate with NBOL Agency.